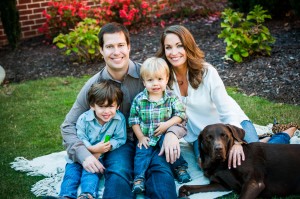 Thor moved to Atlanta in 1998 after graduating from the University of Georgia with a Bachelor's Degree in Marketing. Following graduation, he started his professional career in software consulting.  Thor began in recruiting, which led to channel sales manager role, and finally to a National Account Executive.  While selling multi-million dollar financial and human resource enterprise solutions to major corporations, Thor learned the importance of true solution sales and listening to the customer.
After 6 years in software consulting, Thor was approached by his best friend about starting a residential appraisal company together.  After months of consideration, he took a leap of faith and decided to get into real estate in 2004.  That leap of faith turned out to be the best decision he ever made.
His appraisal company grew very quickly because he always put the customer first and was very detailed oriented.   In working closely with so many real estate agents it became abundantly clear that there was a lack of quality representation available to buyers and sellers in the Atlanta market.  Thor decided that there was a need for an educated, dual agent/appraiser in Atlanta's real estate market. Thor's expertise in analyzing values combined withtoday's advancing technologies has proven to be of great asset to his buyers and sellers.
Due to Thor's rapidly expanding real estate business, Allison joined him in 2015 and together they created Your Home Team.  Allison graduated from University of Georgia in 2002 with a Bachelor's Degree in Psychology.  Following graduation, she entered into a 13 year corporate sales and marketing career in senior housing and healthcare.  In these roles she assisted seniors in finding housing and ensured that they had the best experience possible during their aging process. Because of this background, she has had a very natural progression in real estate and customer service. Even in such a short time working in real estate, Allison has proven to be a catalyst in expanding Your Home Team's business model.
Professionally, Thor and Allison take great strides ensuring that their customers have nothing less than a seamless experience in the buying and selling of their home.  Personally, they attempt to take life not too seriously and have a home filled with fun and laughter. Thor and Allison met in Atlanta and after dating for 3 years, then married in 2007.  They have 2 children together, Graham and Reid.  They also have their very goofy, chocolate lab named Loowis. As a family, they love spending time together and exploring new adventures that this amazing city has to offer. Together, they love trying new restaurants, spending time with friends, exercising and traveling the world.  Anyone who knows Thor would describe him as a UGA football fanatic and overall sport enthusiast.  Allison loves cooking, spending time with her girlfriends and practicing yoga.